Same but different: Who's who in Netflix's Money Heist: Korea – Joint Economic Zone?

CNA Lifestyle3d ago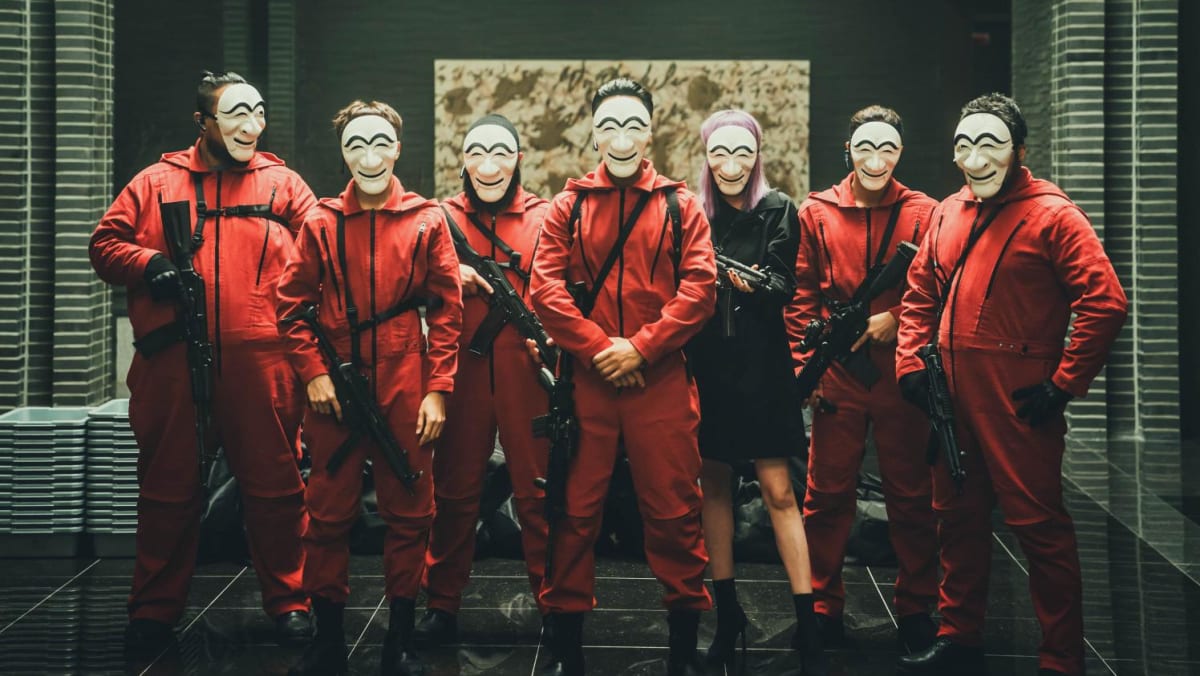 ---
Quick Summary
The Korean remake of the hit Spanish series starts streaming on Friday (Jun 24).
Helsinki's cousin and fellow former soldier Oslo, who was played by Roberto Garcia Ruiz, will be played by Lee Kyu-ho, who's well-known for his countless "big guy" roles.
If rom-com darling Kim Ji-hoon's Denver is anything like the one played by Jaime Lorente, there'll definitely be skeletons for him to pull out of the closet while getting his share of the money.
---
Scan to Download the App
Read the news super fast in just 3 sentences.